Hello and welcome at Brightway's Travel, Food & Experience !
Rajasthan Diwas is observed on March 30th every year to commemorate the formation of the state. On this formation day of Rajasthan let's discover all good reasons why the land of colors (Rangeela Rajasthan) is a must visit at least once in life. So here I welcome to all at Royal Rajasthan – "Padharo Mhare Desh" 🙏
Rajasthan, The royal land of kings and forts, palaces and tigers and festivals. The most royal jewel in India's crown. It is located in northwest India, has eight UNESCO world heritage sites. Indeed Rajasthan is a state which has a blend flavor of culture, historic heritage, ancient traditions, wild life or adventure.
Ancient Fort and Palaces
India's royal state, Rajasthan is famous for ancient forts and palaces. All the forts and palaces are popular among tourists for its royal ancient ambience. These places have spectacular vista of the area with historic background. You can not miss magnificent places such as Amer Fort, Nahargarh, City Palace, Jal Mahal and Hawa Mahal in Jaipur, City Palace and Kumbhalgarh Fort in Udaipur, Chittorgarh Fort in Chittorgarh, Mehrangarh Fort and Umaid Bhawan Palace in Jodhpur, Junagarh Fort in Bikaner, Jaisalmer Fort and Patwon ki Haveliyan in Jaisalmer, when you plan to visit Rajasthan.
Scenic Lake
The breathtaking scenic lakes are the another asset of its royalty. The lakes in desert has panorama view of the surrounding. A boat tour at sunset is the best way to get lost in that mind blowing vista. Some of the most mesmerizing lakes include Lake Pichola, Jaisamand Lake in Udaipur, Man Sagar, Sambhar Salt Lake Lake in Jaipur and Pushkar Lake in Pushkar.
Astonishing Step-well
Stepwells are wells or ponds in which the water is reached by descending a set of steps to the water level. They may be multi-storied with a bullock turning a water wheel to raise the well water to the first or second floor. This royal land has India's deepest and largest of the step well that never miss a chance to amaze you with its creativity.
The Wildlife
The royal state attracts wild life enthusiast and bird lover. Some of the must-visit wildlife sanctuaries and national parks in the state include Ranthambore National Park in Sawai Madhopur, Sariska Tiger Reservein Alwar, Keoladeo Ghana Bird Sanctuary in Bharatpur and Kumbhalgarh Wildlife Sanctuary. These beautiful sanctuaries and national parks are a source of incredible wildlife.
Colorful City
Rajasthan is one of the most colorful state, "Rangeela Rajasthan"(Colorful Rajasthan) The tag line has been undoubtedly proved. In Rajasthan each city is differ in its unique way. Some of the most attraction cities in Rajasthan are the Pink City- Jaipur, Golden City- Jaisalmer, Blue City – Jodhpur, Holy City- Ajmer and City of Lakes- Udaipur.
The Epic Experiences
Rajasthan is attracted all kind of tourist whether they love heritage, wild life or adventure. Plenty of adventures and activities available in Rajasthan some of the must do adventure includes speed boating in the Fateh Sagar Lake in Udaipur, camel safari in Jaisalmer, wildlife safari at the wildlife sanctuaries and national parks, ziplining in Mehrangarh Fort, hot-air ballooning in Pushkar and Jaipur, dune bashing in the Thar Desert, boating in Lake Pichola in Udaipur, Elephant safari in Jaipur, Desert camping or desert trekking in Jaisalmer or jodhpur, trekking through the mountain trails of Mount Abu.
Heritage hotels
Rajasthan has too many palaces some of them turned into heritage hotel and attracted tourist and locals both. These heritage hotels give you royal comfort. Local people love to organize their functions in these heritage hotels. Some of the most popular heritage hotels include The Rambagh Palace in Jaipur, Umaid Bhawan Palace in Jodhpur, Taj Lake Palace in Udaipur, Samode Palace in Jaipur, Shri niwas palace. The regal treat in heritage hotel must be experienced at least once in life.
Rajasthani vibes with Shopping
One of the loveliest experience in Rajasthan is the shopping in colorful bazaar(market). Where a person is shopaholic or not but these bazaar will make everyone crazy for the authentic and traditional items that give an experience of the local life and culture too. Every city has these type of market in specific areas that are dedicated to gold and traditional jewelry, spices, trinkets, antiques, handicrafts, clothes, home essential or decoration. You may find some incredible bargains if you know where to look. Some of the best market are Johari bazaar , baapu bazaar in Jaipur, Sadar Bazaar Jaisalmer, Bada bazaar in Udaipur, Azad market in bhilwara, Clock Tower Market in Jodhpur etc.
Authentic Rajasthani cuisine
A trip to Rajasthan is incomplete without savor its traditional food . Each and every dish in Rajasthan is bound to make you drooling. In Rajasthan you can get Rajasthani food most of the places but the best place is chokhi dhani that will give you an experience of Rajasthani culture (Traditional food, culture, art and entertainment such as folk dances, cultural performances, acrobats, etc.)
Festivals and Fairs :
Rajasthan is the land of colorful festivals and fair, where celebration is held throughout the year. The royal land enjoys dance, music, dressing, cooking and savor, worship, traditions to celebrate the festival, some fair held during the festival time. Some of the important festival in Rajsthan are Teej and Gangaur, Holi, diwali, Makar Sakranti and a trip to Rajasthan can incredible when it is coincide with one of its festivals or fairs such as Teej Festival in Jaipur (in August), The Elephant Fair in Jaipur (in March), The colourful Kite Festival in Jaipur and Jodhpur (in January), Rajasthan International Folk Festival in Jodhpur (in October), Pushkar Fair in Pushkar (in November), The Magnetic Fields Festival in Shekhawati (in December), The Desert Festival in Jaisalmer (in February), Chiitorgarh fort festival (in February).
Temples and Ajmer Sharif Dargah
Rajasthan is a land of countless temple, each city, each village, each area has numerous temples with a unique history and architecture. Some temples are magical religious architecture. Some of the most notable temples that should not miss include Brahma temple in Pushkar, Dilwara temple in Mount Abu, Eklingji temple kailashpuri in Udaipur, Govind Dev Ji temple Jaipur, Mehandipur Balaji temple in Dausa, Jeen Mata, Khatushyam ji, Salasar ji in Sikar, Sawariya seth in Chittorgarh and Karni Mata temple(Bikaner) etc,, Except temples one more place that is include in must visit places that is Ajmer Sharif Dargah, People from all religion and faith come her and seek blessing and peace. It is consider one of the magical spiritual place that blessed everyone with blessings.
Rajasthani art and Craft
Rajasthani folk dance has traditional, royal and heritage vibes. Some of the most admired Rajasthan arts include The miniature paintings, Pichchavi painting, Batik painting. Rajasthani people love their art in clothes, accessories, home decoration, paint etc. The glimpse of Rajasthani art and craft is available in clothes, footwear, accessories and home décor.
Folk dance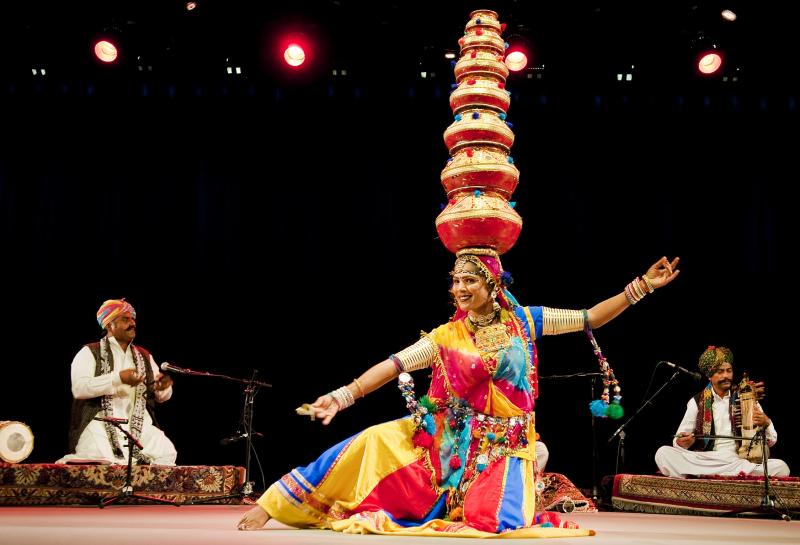 This royal state has several different tribes, each consider their own unique dance style, music and art forms. Every state has unique accept of their traditional language. Rajasthani traditional dance includes Bhavai dance, Kalbelia dance or Snake Charmer Dance, Kathputli dance (the Puppet Dance), Ghoomar dance etc.
Rural Village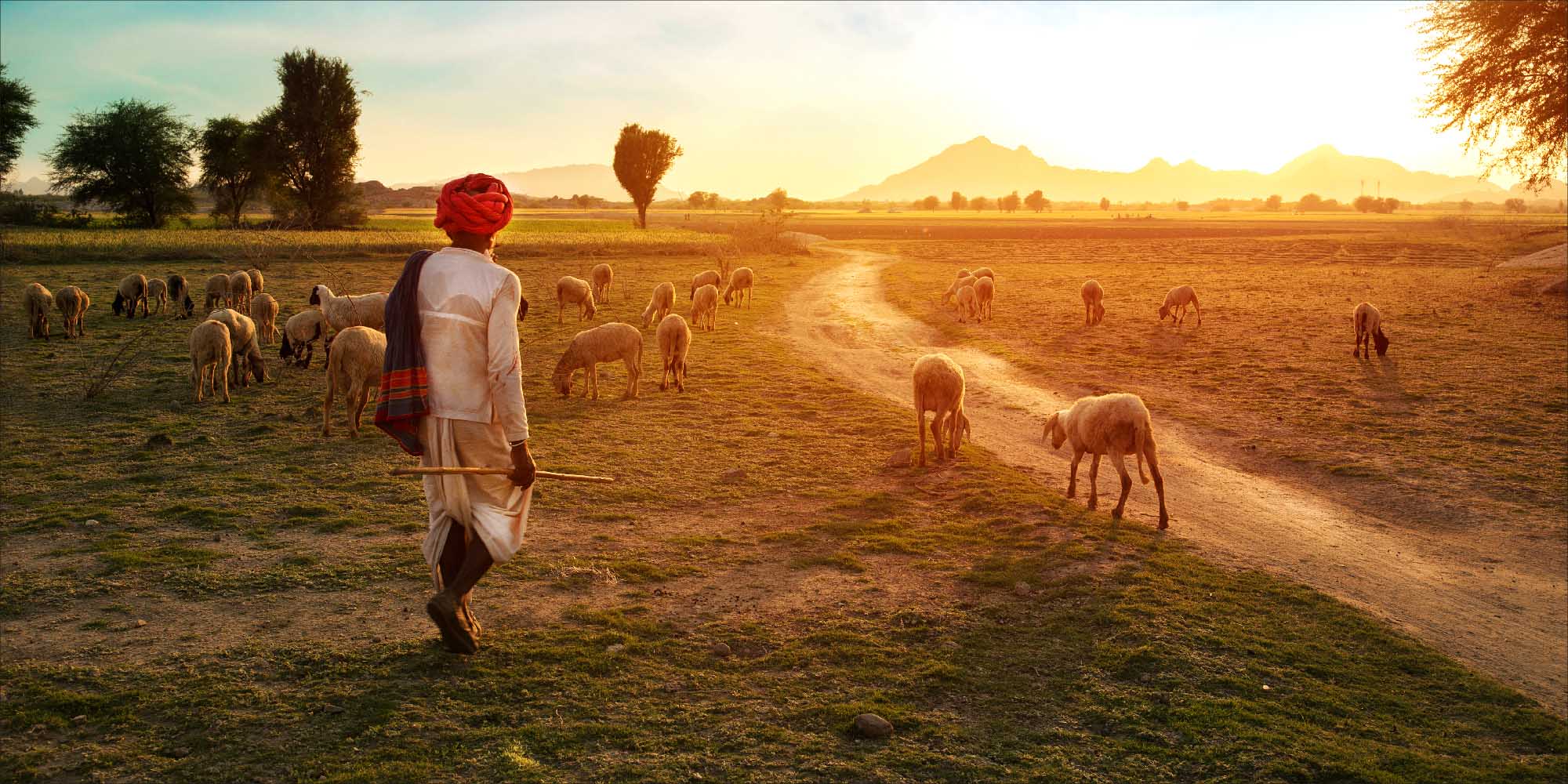 The rural area is not listed in most famous places but it can give an incredible experience of desert, Rajasthani trees, plants, animals, mud houses, thatched roofs, wall and floor paintings, dressing and lifestyle and language. A trip to little village is a must visit to feel the depth of culture and traditions, plants, animal, life. Everything is different in a depth of rural Rajasthan.
– Kriti @Brightway