Hello and welcome at Brightway's Travel, Food & Experience !
I am not a big crazy fan of Thai food as they don't have much options for vegetarians but I really love Thai salads. You know what is the beauty of Thai salads….. They are full of flavors and texture. It's wonderful delicacy of sweet and savory fruits and vegetables. I still remember first time I had Thai food, Veg Pad Thai Noodles. It was really good experiment that drags me more for Thai food. The lip smacking Thai Crunch Salad in California Pizza Kitchen made me crazy for its brilliant texture. Undoubtedly It offered smashing taste sensation. Here are some of my favorite vegetarian Thai salad (Tasted in restaurant and even tried at home). Give it a try this weekend… Eat well, Be well! 🥗
Thai Crunch Salad
This is a fresh, light and healthy salad recipe that comes as a savory appetizer or healthy dinner. It is made with crispy and crunchy vegetables and its creamy peanut dressing make it so delicious. The first ever Thai salad in my foodie diary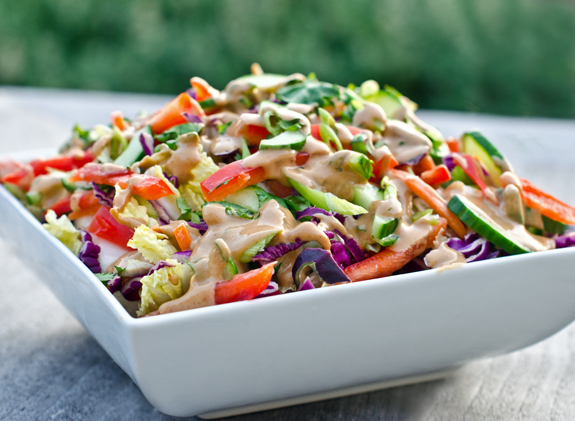 Green Papaya Salad (Som-Tam Salad)
Som Tam Salad is called as green papaya salad. As name states it is made with raw papaya. It has a mixture of tangy, sweet, sour and spicy flavor. This is insanely flavorful salad served with fresh vegetable and dressed with zingy garlic peanut sauce.
Thai Beans Sprouts Salads
I always love the crunch of bean sprouts. This light and refreshing salad is best to start your day or as a side dish of your meal. I haven't tried it outside but made it at home in Thai style. Bean sprouts salad is a tongue tickling salad, an ultimate way to fuel you body.
Thai Green Apple Salad
It is quite similar to som tam salad or you can say its the rip off on popular green papaya salad. This fresh and bright salad is super delicious, full of fruits and veggies. This well balanced flavors are little sweet, little juicy, little nutty and really healthy.
Thai Noodle Salad
A source of protein and healthy fats. This Thai Noodle Salad loaded with healthy veggies, shines with roasted peanuts and herbs. Its creamy dressing make it irresistible and crave-able side dish or light lunch. It is a good option for noodles lovers.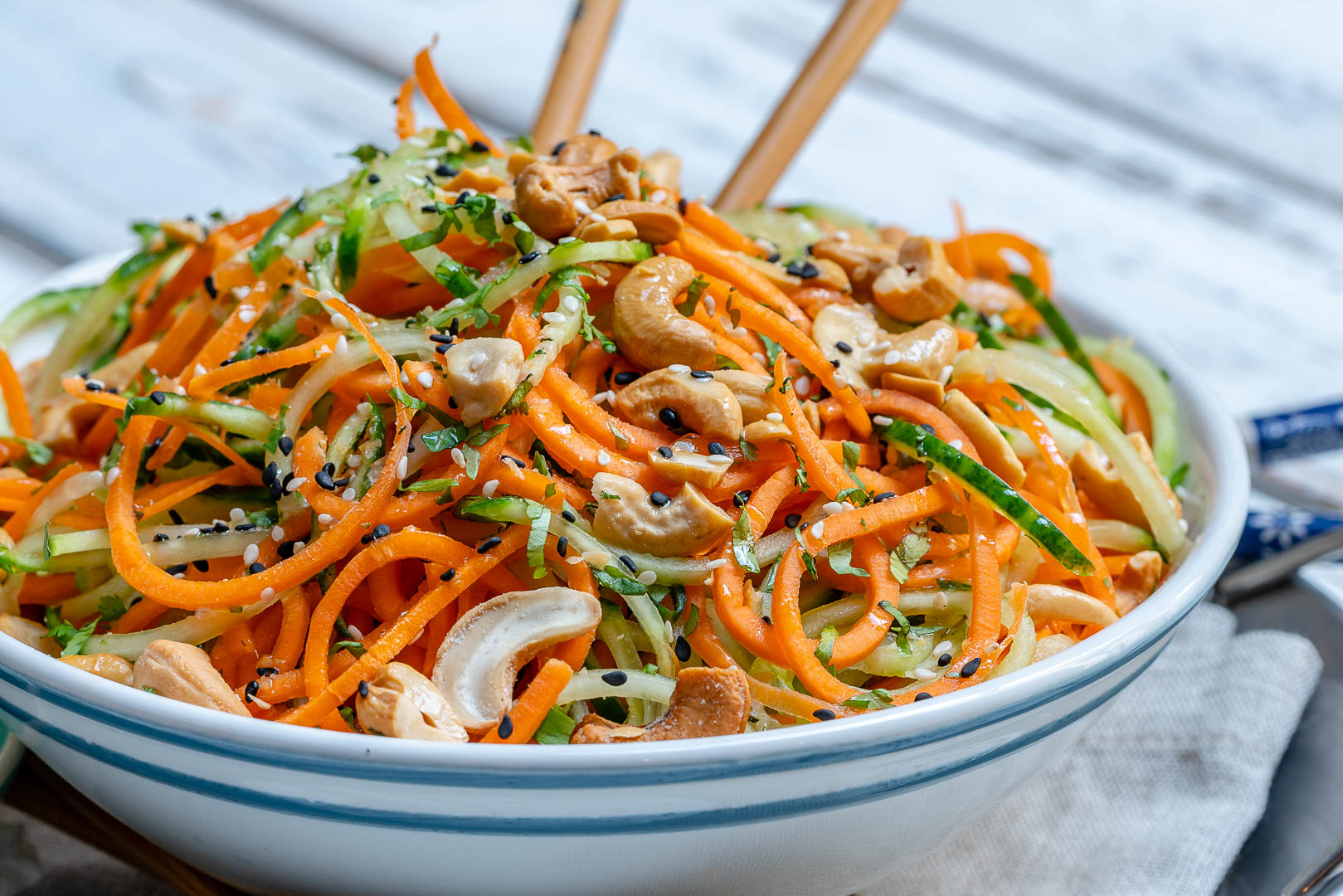 – Kriti @Brightway
Thank you for your valuable time, Keep connecting. Have a wonderful day and take care. Till next time…
If you haven't already, checkout my other recent posts –
Check out other related Post here – Travel & Food