Hello and welcome at Brightway's Travel, Food & Experience !
Breakfast is the most important meal of the day and everyone should have breakfast like a king. Nothing is better than a healthy & yummy breakfast to start a day. Indian have diverse breakfast available in different states that is some kind of oily and full of spices. American breakfast is something sweet, creamy, crunchy, buttery that is so savory and healthy. Americans don't have much for vegetarians still there are good options. These delicacies are tried and tasted by me. This weekend give a treat to yourself by making it at home or having a seat at an American restaurant.
Pancakes
I love the smell of pancakes. The great taste of pancakes with maple syrup is something that makes your day amazing. Savor it to give an ultimate start to your day. Find any nearby American breakfast restaurant or else you can easily make it at home and serve it with fresh fruits, maple syrup or honey.
Waffles
The origin of waffle is Belgium still it is popular in American breakfast. It is one of the most popular breakfast among many countries. A large circle or squares, deep pockets that is filled with classic toppings such as fruit, syrup, chocolate sauce, ice cream or combinations of all of those. The best kind of waffle tends to be crispy on the outside, but light on the inside.
Muffins
One of the simplest breakfast option is Muffins with so many flavors such as chocolate, banana, blueberry, strawberry. There are also many more interesting types of Muffins available as packed food or you can give it a try in restaurant but I suggest you to make it at home and serve yourself anytime.
Bagels
Bagels are a great option for an easy breakfast. It is common in America, Mexico, Canada and Poland. There are a lot of different varieties available such as topped with sesame and sunflower seeds or available with different types dough like rye and whole grain. Toast it and have this warm bagel with cream cheese.
A

vocado

Sandwich
Sandwich itself is a big community that has diverse version. Here I mentioned Avocado sandwich because other sandwich is commonly available but this is something different. The creamy Guacamole (Avocado stuffing) is really amazing. Guacamole is actually Mexican mostly served with tortilla but equally popular in the list of American breakfast.
Oats
Oats is not so American as it is equally stands all over the world. One of the simple and healthiest breakfast. No major work, Just add the oats in boiling milk and make it thicker. Serve hot with slices of fruits, dry fruits or cinnamon. Indian have different variety such as Oats chilla (Indian Pancake) or Masala Oats (Spicy Oats).
Cereal
This one can simply go on for daily basis as a healthiest breakfast. There are variety of cereals you can get. Cereal made with different grains and available with multiple flavors. Have it with hot or cold milk and you can add fruits, sugar, honey or anything from your choice.
Bread/ Toast
Bread, Not so new. We all have it at home and everyone love it. Bread and jam is familiar with you all. Even nothing new about fresh bread Toast with several flavor of butter. This time try variety of bread with new flavor of butter and jam. I am sure you will get something new and don't forget French toast to give your taste buds.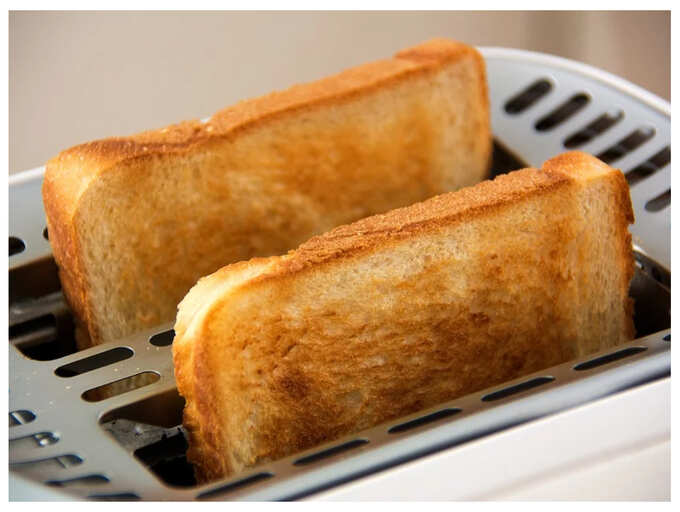 Hash Brown
Hash browns refers to shredded potatoes that becomes crunchy after pan fry. Simply it can be called as Potato Pancakes. As per the proper breakfast manner it is considered as a side dish. An addition to your perfect breakfast meal but if you are trying it at home, You can have it as breakfast meal.
– Kriti @Brightway
Thank you for your valuable time, Keep connecting. Have a wonderful day and take care. Till next time…
If you haven't already, checkout my other recent posts –
Check out other related posts here : Travel & Food