Hello and welcome at Brightway's Travel, Food & Experience !
Streets of India has a special taste of something spicy, salty, sweet, tangy and crunchy. The flavor which hits at all the sides of the tongue. Every part of India has its own language culture, traditions and food but the streets has some common condimental snacks. These snacks are the specialty of Indian street food and a kind of Indian starter for any party or potluck. Everybody must try at least for once and those who already had these will definitely crave for another bite of these mouthwatering snacks.
Gol Gappe / Pani Puri / Puchka (Water Balls)

Gol Gappe or Pani Puri or Puchka… Technically all three are same. Even you can find other names also at some different places. A puffed up shell made by a frying small disk dough filled with filling and tangy spicy water. With different names the filling can be chickpea or potato or white pea and the tangy water can also have multiple flavors but the pattern and vibes is all same.
Dahi Puri
The same puri (balls) is used with sweet curd/yogurt and little sev ( a crispy snack typically small pieces of crunchy noodles made from chickpea flour) with chutney(sauce), tomatoes, onions, mint or coriander and spices as toppings and garnished with pomegranate seeds. This is absolutely tampering plate you can't miss.
Sev Puri :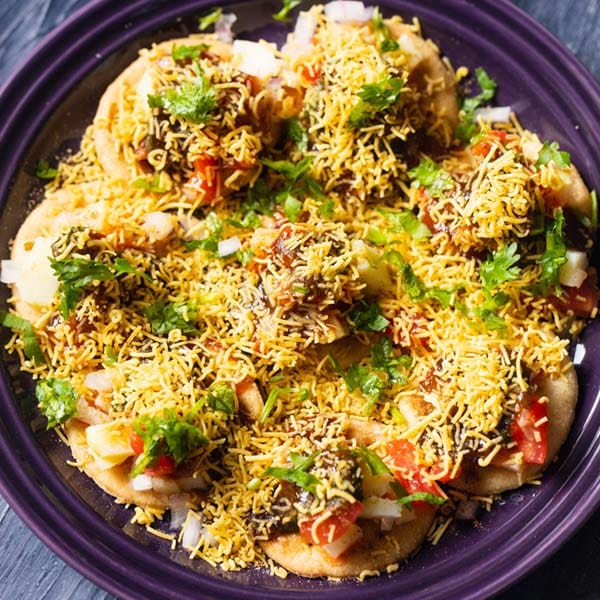 Sev Puri has flat puri ( small disk)which is called a papdi instead of a puffed one. Although it can be made with the puffed ball also. It is served with special sev ( a crispy snack typically small pieces of crunchy noodles made from chickpea flour) and varieties of chutney with or without curd. The crisp papdi and sev and spicy chutney and spices make it so relishing.
Bhel Puri :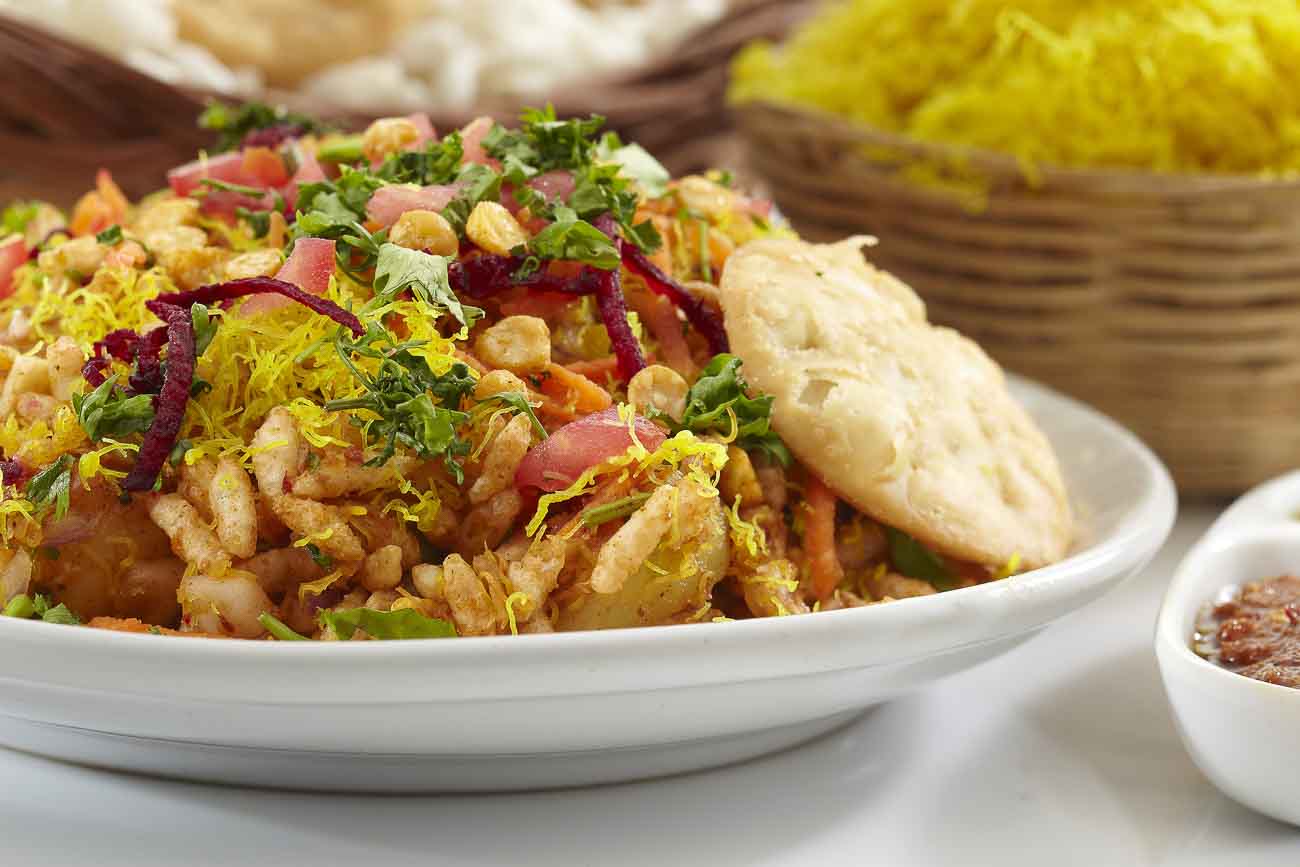 Bhel puri… the light bite that is made with puffed rice which is called bhel and crispy pieces of fried wafers called papdi. Mixed with a bunch of spicy, sweet and tangy sauce (chutneys), topped with a crunchy salty peanuts, sev ( a crispy snack typically small pieces of crunchy noodles made from chickpea flour), a sprinkling of fresh coriander leaves, onions tomatoes and lime juice.
Tikki

(Potato Patty ) Chaat / Ragada Pattice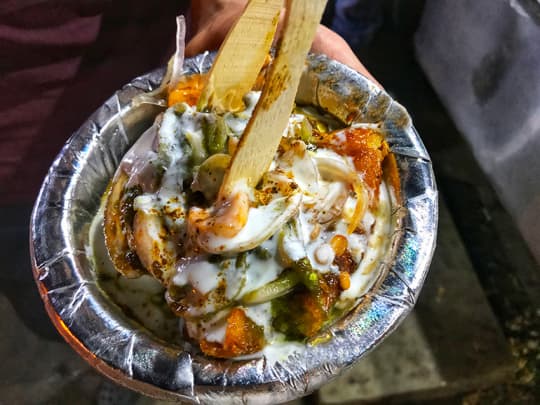 India has ultimate variety of potato snack. Aloo tikki (Potato Patty) is one of them. Super crispy outside and buttery, fluffy inside. This chaat is served with different types of sauce (Chutney), curd on top and garnished with onion, tomato, coriander. When it is served with a spicy curry made from white chickpeas known as "ragda", then it is called Ragda Pattice.
Papri Chaat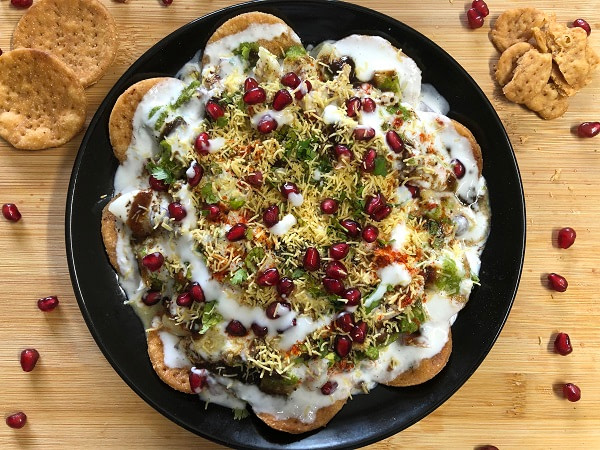 It looks similar to sev puri but its different in taste. Papdi is a small crunchy fried wafers along with boiled chick peas, boiled potatoes, covered with yogurt and chutney and topped with some spices or chaat masala. This chaat is sweet, sour, tangy and spicy flavors with creamy and crunchy texture that is so refreshing to savor.
Masala Puri
Masala puri is originated from south Indian that is made with that papdi (crispy fried wafers) served with hot spicy gravy made up of puffed rice, green peas and lots of spices with toppings of sev, slices of onion and tomato, carrot and coriander leaves. This one will give you the hot flavor of street food.
Dahi vada / Dahi Bhalla
As name says dahi that is curd. It is prepared by soaking and making vadas (fried balls) in thick dahi (yogurt). It is known as Dahi Bhalla(Punjab), Doi Bora (Bengal), Thayir Vadai (Tamil Nadu), Mosare Vada (Karnataka) dahi bara (Odia ) and Perugu Vade (Telangana). No matter what do you call it but you will definitely love it.
Vada Pav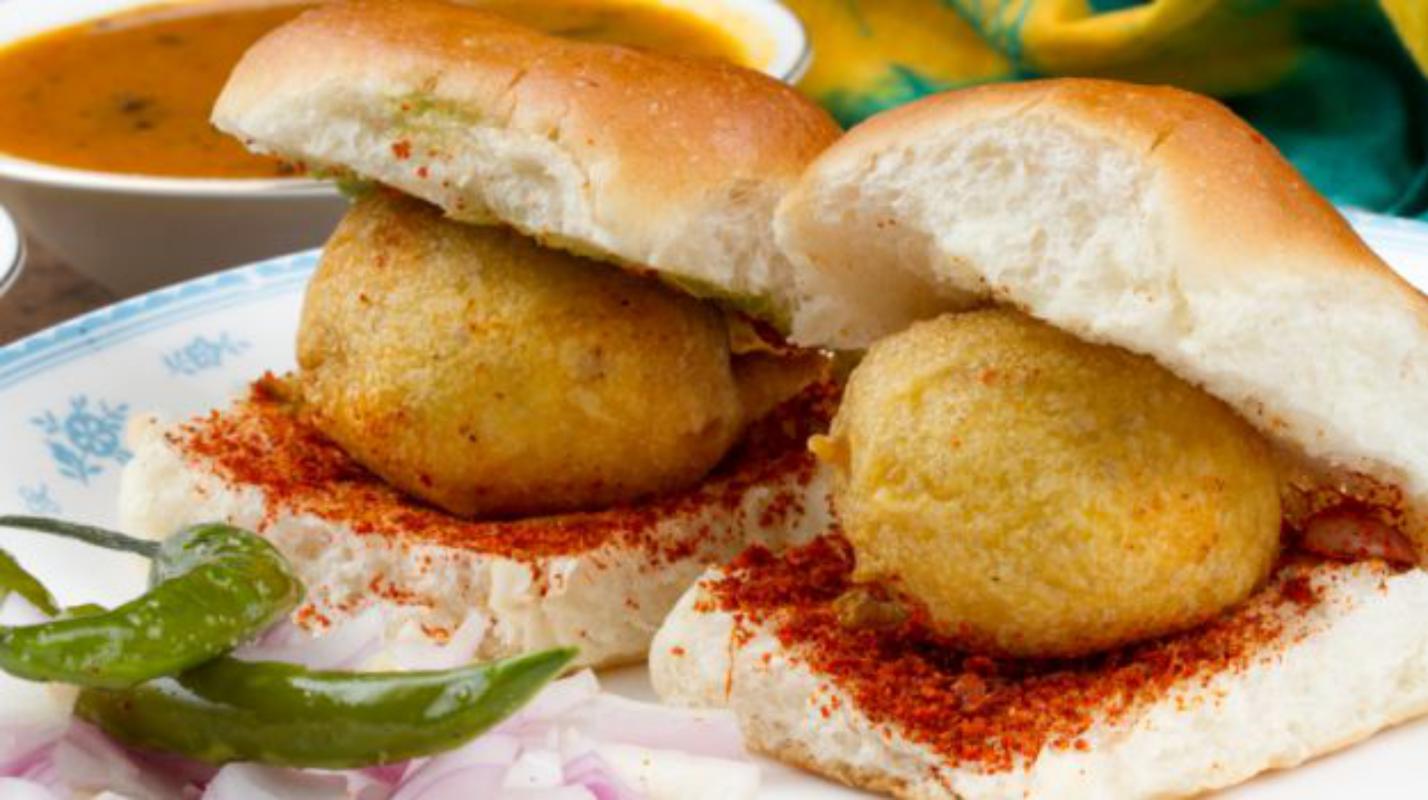 From the street of Mumbai it traveled everywhere.  It consists bun called 'pav' stuffed with a 'vada' ( spicy fried ball made with potatoes, and some spices spices then coated with gram flour(besan) for that extra crunch). This become more delicious with the a dry garlic chutney that is blended with butter that coats the insides of the pav, coriander chutney and some spicy green chillies. This is the Indian burger you can ever get!
Pav bhaji :
It is another snack consists the 'pav' (soft bread). This delicacy comes with buttery roasted Pav with a thick curry full of vegetables,, topped with dollop of butter, fresh coriander leaves, onion and lemon juice. This is indeed a soft, buttery and spicy bite to your taste buds.
Chole Kulche
A very popular street food from North India, basically from Panjab and now loved by everyone. This is a flavorful meal full of spices. It consist thin chapattis made with maida (All purpose flour) and cook on a hot tawa (Pan) , It can be made with some stuffing also and can go with with chole curry.
Kachori and Samosa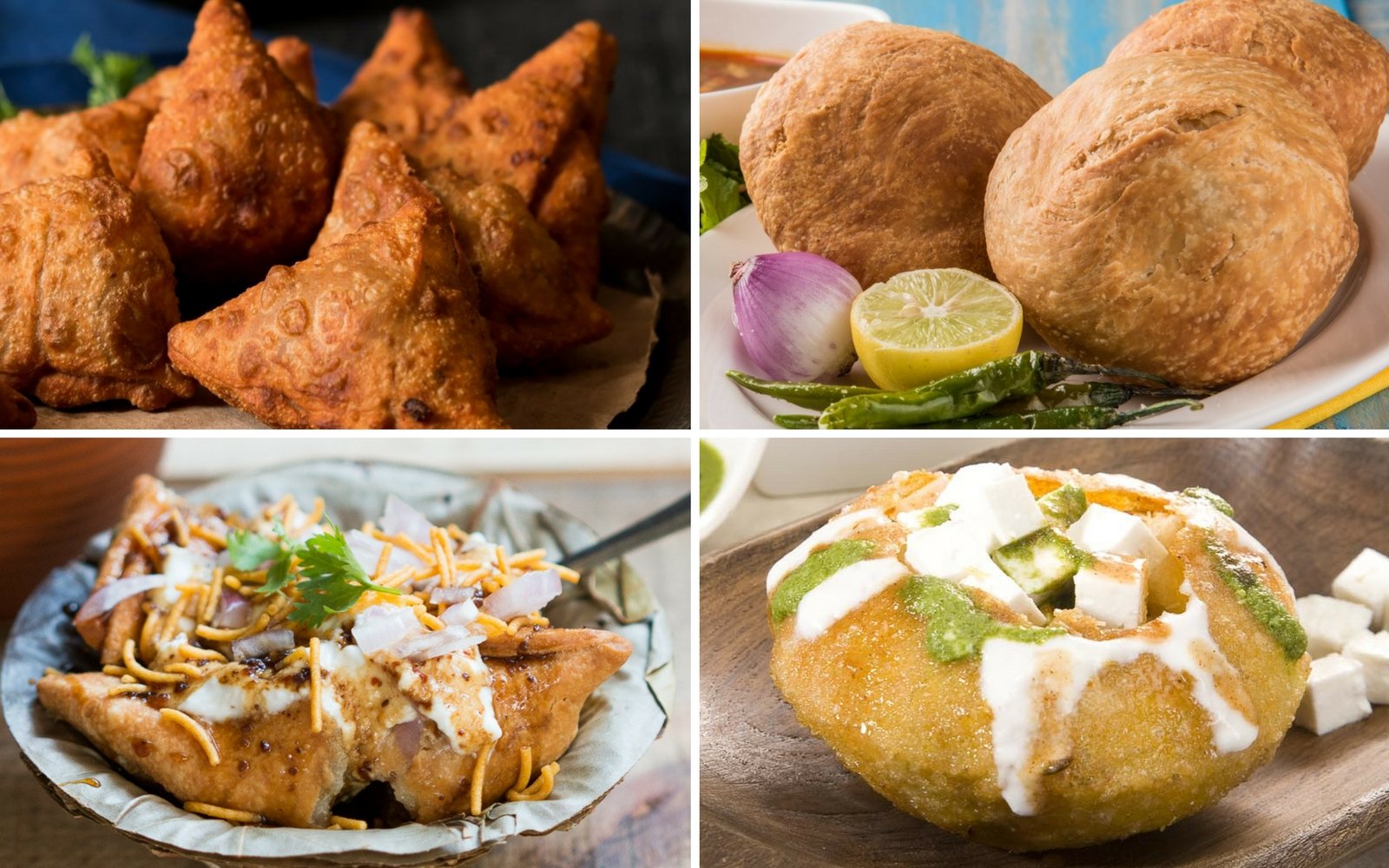 Kachori / Samosa / Bread Pakora is morning to evening snacks that you can get in every street.
Kachori is a greasy and spicy snack, known as kachodi katchuri and fried dumpling. The love for kachori has evolved and multiplied through its various forms – Pyaaz Kachori, Moong Daal Kachori, Khasta Kachori, Mava Kachori. At some places it is served with ' kadi' as kadi-kachori' and for chaat lovers it is served with all chutnies, yogurt, spices, sev and chopped tomatoes, onions coriander. Raj Kachori is one of the best you can get.
Samosa is a type of fried fritter stuffed with potatoes and peas, served with tangy and spicy sauces or it can be broken into pieces topped with channa(chickpeas), yoghurt, sweet and tangy chutneys and some fine sev as a lip smacking Samosa chaat.
Pakora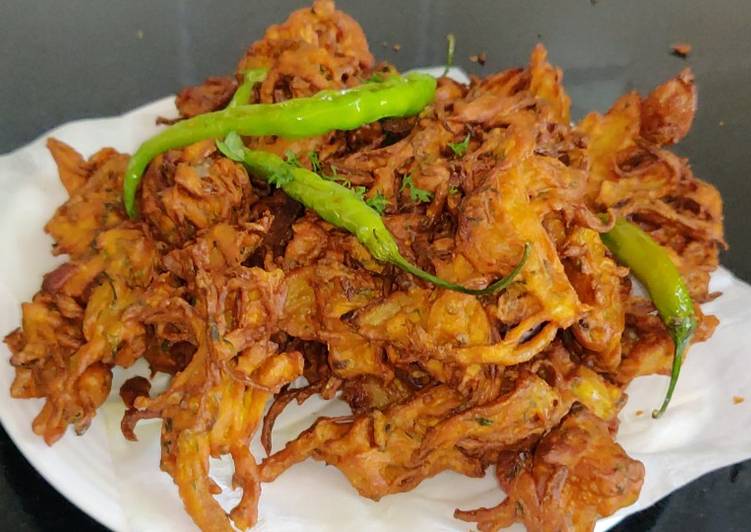 Deep fried fritters are so popular in India. It may not always be clubbed under the category of street food as people love to make it at home also. There are different types of pakora (fritters) are available such as kanda bhajji (onion fritter) paneer pakora (Paneer fritter), bread pakora (bread fritter), mirch pakora (Chilly Pakora) or any kind of vegetable pakora (veg fritter), dal pakora ((pulse fritter) and list seems to be endless.
Thank you for your valuable time, Keep connecting. Have a wonderful day and take care. Till next time…
If you haven't already, checkout my other recent posts –
Check out other related post here – Food & Travel