Arise ! Awake ! & stop not until the goal is reached ! – Quote by Swami Viveananda
Hello everyone ! Today is 12th January and it's the birthday of Swami Vivekananda. A true yogi who had faith in the youth and always inspired them to be confident. He contributed for a revival of modern Hinduism and inspirational nationalist consciousness during colonial rule. He is best known for his famous 1893 speech to western world in Chicago. In 1984 Government of India declared this day as National Youth Day to recognize and honor the knowledge and teaching of him that never miss a chance to encouraged millions across the world. Indeed he was the great philosopher and a source of inspiration.
Swami Vivekananda's teaching and beliefs still remain relevant to today's world. On this day, Consider some of his quotes to inspire youth in yourself and around the world.
"Take risks in your life, If you win, you can lead! If you loose, you can guide!

– Swami Vivekananda
"If you think yourselves strong, strong you will be."

– Swami Vivekananda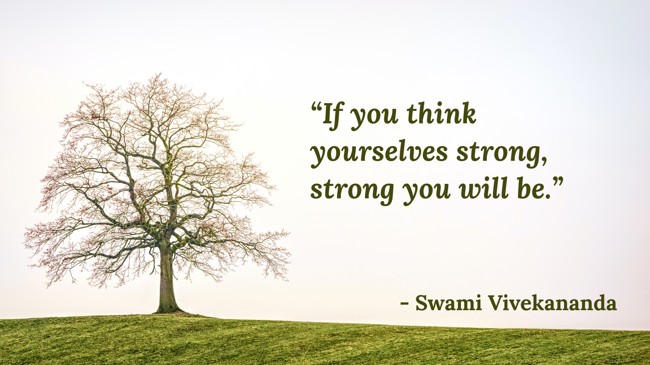 "Stand up, be bold, and take the blame on your own shoulders. Do not go about throwing mud at other; for all the faults you suffer from, you are the sole and only cause."

– Swami Vivekananda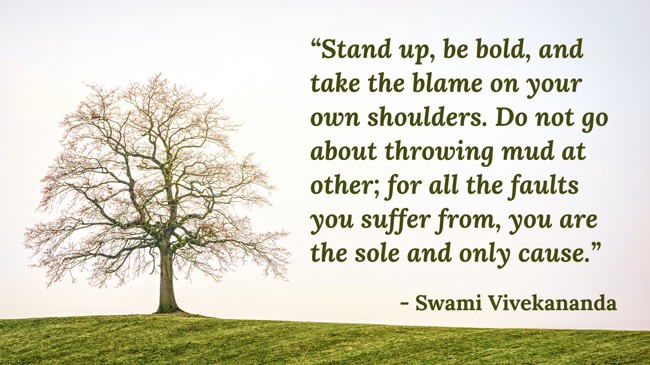 "Learn everything that is good from others, but bring it in, and in your own way adsorb it; do not become others."

– Swami Vivekananda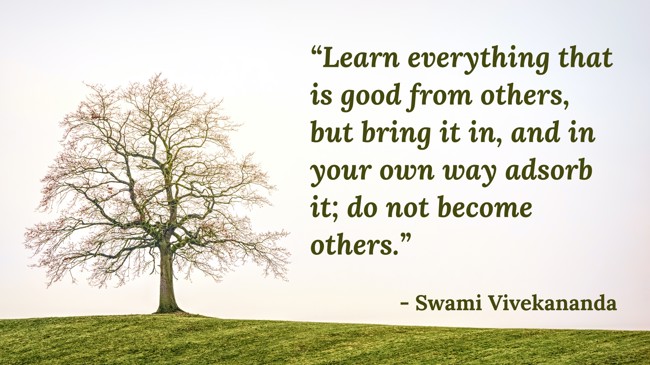 "You cannot believe in god until you believe in yourself."

– Swami Vivekananda
"All power is within you. You can do anything and everything. Believe in that. Do not believe that you are weak; do not believe that you are half-crazy lunatics, as most of us do nowadays. Stand up and express the divinity within you."

– Swami Vivekananda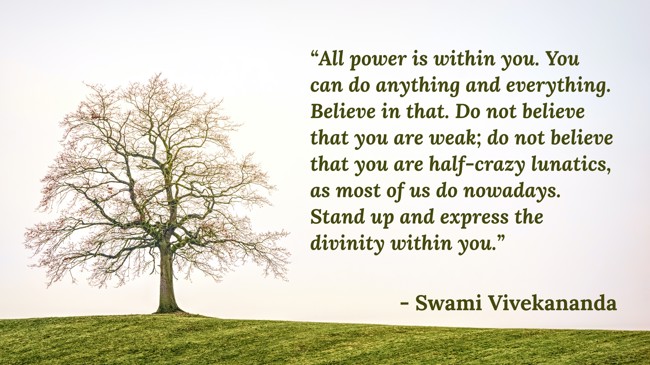 "You are the creator of your own destiny."

– Swami Vivekananda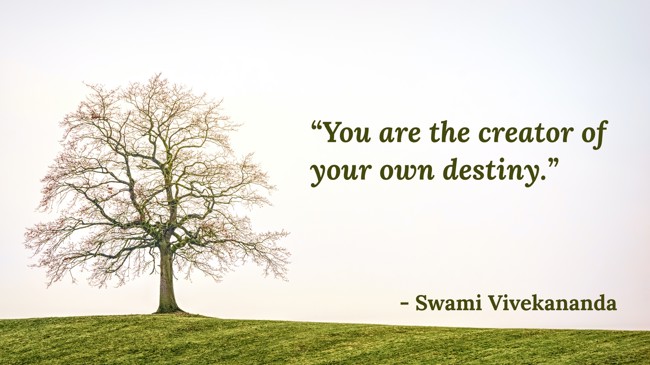 "Talk to yourself once in a day.. otherwise you may miss meeting an excellent person in this world."

– Swami Vivekananda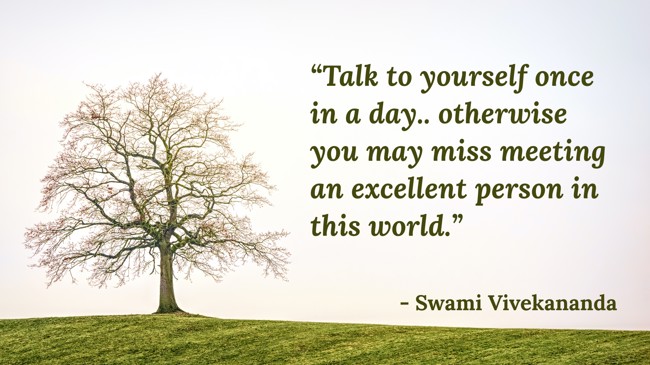 "All power is within you; you can do anything and everything."

– Swami Vivekananda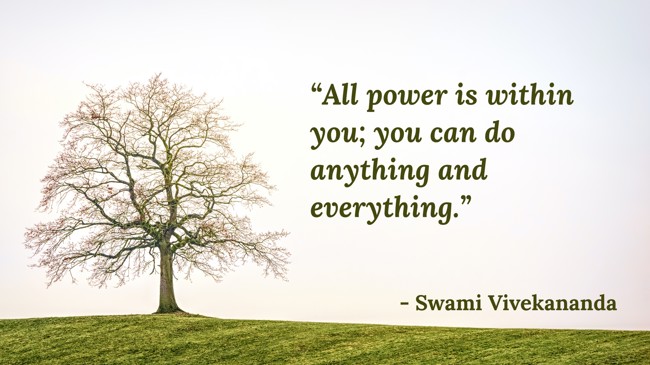 "We are what our thought have made us; So take care about what you think. Words are secondary. Thoughts live; They travel far."

– Swami Vivekananda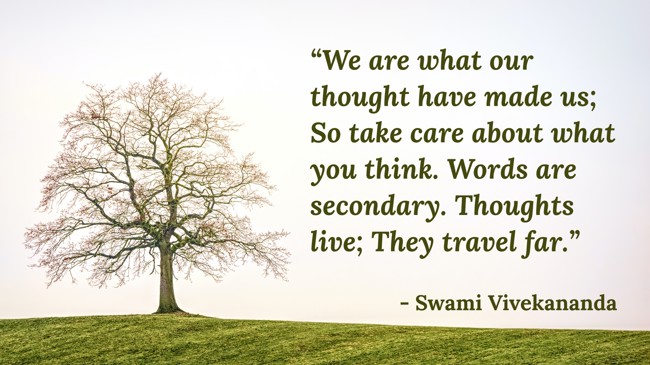 "You have to grow from the inside out. None can teach you, none can make you spiritual. There is no other teacher but your own soul."

– Swami Vivekananda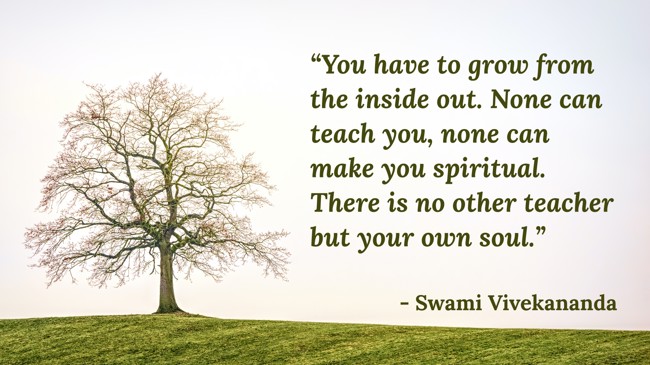 "Have faith in yourselves, great convictions are the mothers of great deeds."

– Swami Vivekananda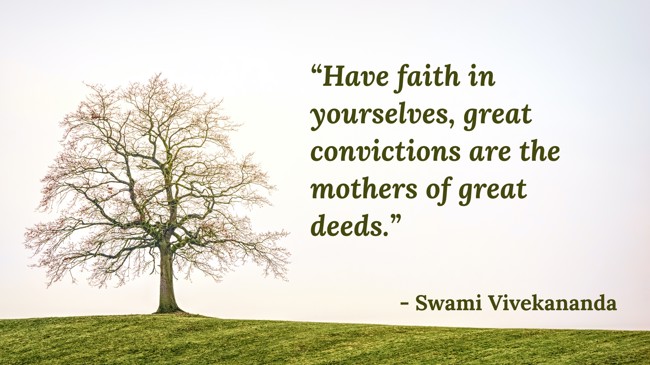 Love & Peace – Kriti @Brightway
See you soon with a new Brightway post…. Thank you for your valuable time, Keep connecting. Have a wonderful day and take care. Till next time…
If you haven't already, checkout my other recent posts –
Check out Brightway Gallery – Way to Bright